I know that it has become very popular to have EAT written in your dining room or kitchen wall, but I can't resist.  It's a trend I genuinely love.  
Originally, I planned to simply paint my raw wood letters...  And I did... And I was bored.  
So then I wanted to combine this trend with another I have been liking quite a bit lately- Chevron (just look at all my pins as evidence....  I think it's an obsession actually) 
I had played around with painting the pattern a few days earlier and this was the result:
The Process to get there looked a bit like this:
My plan originally was to take my white EAT and create a turquoise/white chevron stripe...
Here are my Plain Letters (I sanded them lightly before painting): 
Here it is with Turquoise Chevron Stripes:
If I were you, I'd pay very close attention to this version because- as you will see- we sort of get back here... eventually... Just wait...  and remember.  
I liked this look, but it really felt better suited to a kid's room than my dining room (the color and pattern, not the word "eat") so I decided to paint the white a dark grey...
And I did and I really didn't like it, but here's a look anyway:
I wasn't sure what to do next...  
So of course I decided to decoupage because when in doubt, grab the modge podge!
That's my motto at least.
I found some scrapbook paper I liked from my collection, cut it to fit over the grey stripes and got to work decoupaging...
I am quite happy with my final product:
Here its is drying:    
And Hanging Up In My Dining Room:




I guess I will add to my motto:
"When in doubt, decoupage with mod poadge and go with Chevron!"
~
So I suppose you think that's the end of my "EAT" adventure and therefore this post, right?  You'd think...  But I get bored often and easily and I just had to keep going.  
I decided I liked the letters, but didn't LOVE them...  So, I just went nuts one night, long after midnight when I couldn't sleep and painted the letters turquoise...  All over, and right over the decoupage.  
The result?  Well, it was actually cool because the paper underneath created and almost textured fabric feel.  
Here's a look:
I know, they say "ATE" and not "EAT" which my husband thinks we should actually have in our dining room instead of "EAT"
I don't think so, but I took a pic as "ATE" just to give him a little credit for a clever idea.  
The pics raen't great, I know, but can you see the sort of woven/fabric texture?  Sort of?  If you squint your eyes?  I promise, it's there in person...  
Come over and see sometime...  Until then, take my word for it.  
And the obvious question then became...  leave as is (textured turquoise) or continue to feed my chevron love (okay Chevron addiction).  
I placed them on the wall (sorry hubby, "EAT" not "ATE") and smiled, but....



I felt like I just had to go Chevron. So, I got to work with my paint, painter's tape and a sponge.  
I actually placed a light coat of Gesso over each letter.  And then I made the chevron "W's" using my turquoise paint.  
light Gesso coating:                                    And the Turquoise & White Chevron:
Okay, now you might be thinking, doesn't that look like what she started with... way back (at the beginning of this post and journey)...  and didn't want for the kitchen. 
Well, yes it sort of does.  
So, I took some yellow paint and a sponge and applied a very light dab over all of the letters...  it sort of dulled the color combo and I like the effect.  
yellow duller paint & sponge on a paper plate--
(even though it totally looks like a hamburger bun and mustard...  
or a donut and custard...  I think I'm hungry):
And now I present, the final product:
 Spelling "TEA" this time because I wanted to show all the possible words you might create:
Close up of a letter:
I think it's the final product...  Unless I have another late night desire to...  
No, I think I am finished.  I think...
Thoughts?  Am I finished?  
This was definitely a ridiculous journey and let's face it, I pretty much ended where I started.  But I had fun.  And really it's all about the journey... not the final destination, and I enjoyed the Chevron ride!

Linking This To Lots of Places
Here Are The Usual Suspects:
  Thursdays: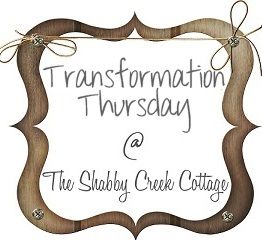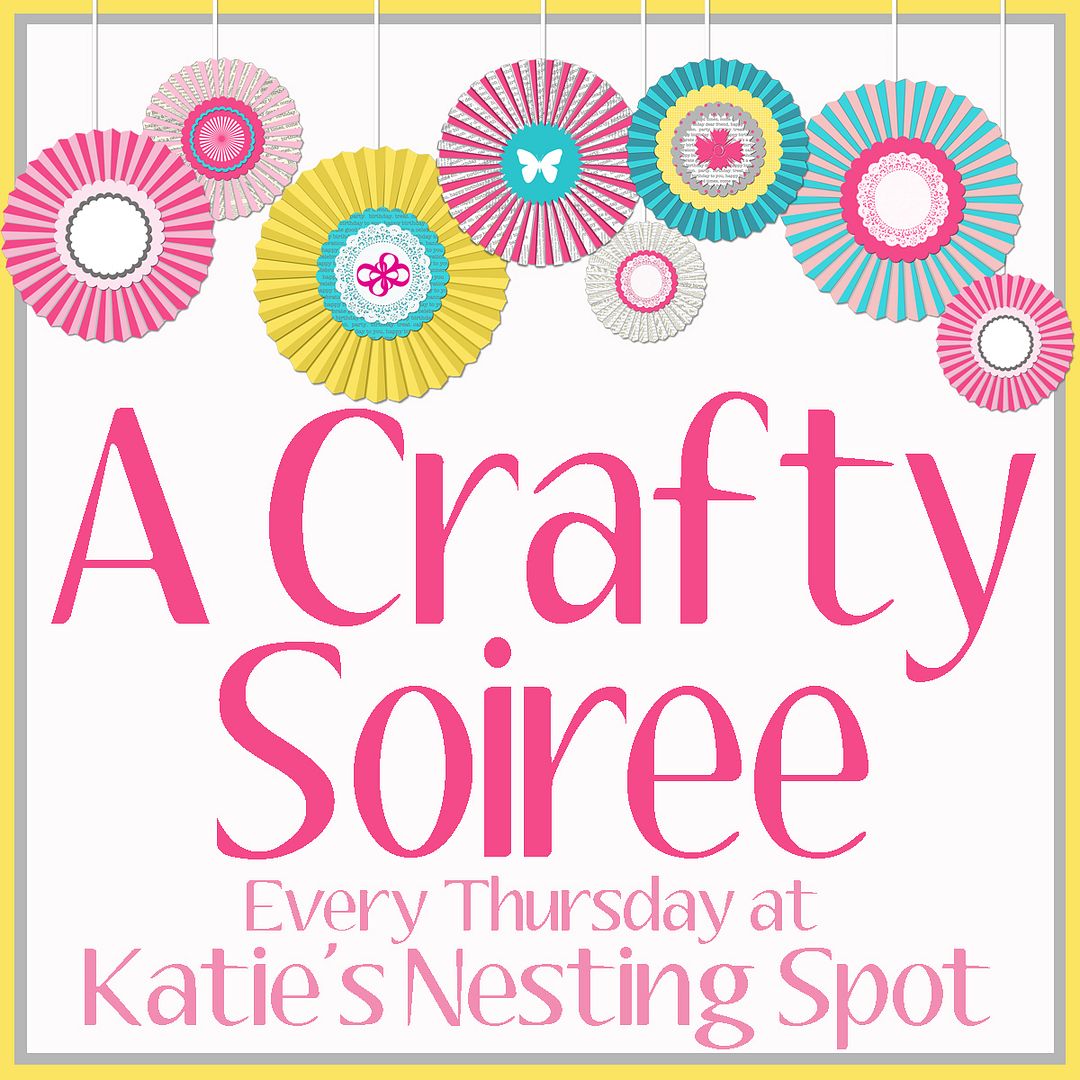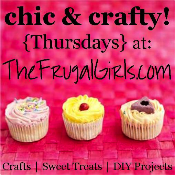 Fridays: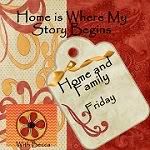 ◆